CATEGORIES : RECREATION : PAR COURSE
PAR COURSE
Incline Village Rec. Dept. PAR Course
960 Lakeshore Drive
Incline Village, NV
Starting at Aspen Grove, this free, one-mile exercise course winds through wooded areas. There are 18 exercise stations and it requires around 1 hour to complete. The par course is designed to combine jogging and a well-rounded series of exercises. There is a plaque at each station describing how to perform each activity. If the activity requires equipment such as a pull up bar it is provided at the station. This conveniently located exercise area offers a tranquil and rewarding environment for your workout.
Please call the Incline Recreation Department for further information at 775.832.1310.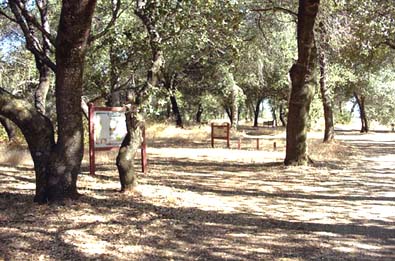 Vacation Station, Inc.
930 Tahoe Boulevard, Suite 703 - Incline Village, NV 89451
Call 800-841-7443
E-Mail: Travel@VacationStation.com
Open Daily 8:30 am to 5:30 pm
Call 800-841-7443
Vacation Station has provided vacation rentals, condos, cabins and ski
leases to satisfied customers in North Lake Tahoe since 1982. We are
located in Incline Village, Nevada close to skiing, beaches, swimming, hiking,
biking, sailing, boating, golf, dining, casino gaming and other types of
recreation. Whether you are buying or selling a home, making vacation
plans, romantic wedding plans or just have questions about activities at
Lake Tahoe, our friendly staff is here to assist you.
Home
Property Selector | Reservations | Testimonials | Hot Deals
Condo Rentals | Cabin Rentals | Home Rentals
Why Vacation Station | Group Accommodations | Lodging Accommodations Experts
Guest Policy | Privacy Policy | Terms of Use | Site Map
Real Estate Sales | Long Term Leases | Seasonal and Ski Leases
Management Services | Our Mission
Visitors Guide | Directions | Local Business Resources A | B - C

Vacation Station is a registered trademark of Vacation Station,
Incorporated, a Nevada corporation. All rights reserved.
Copyright 2001-19 by Vacation Station, Inc.
All rights reserved. Reproduction in any form, in whole or part,
without written permission is strictly prohibited.